Government Relations Services
Murphy Solutions MN, LLC is a full service Government Relations firm. We provide a broad array of lobbying and advocacy services for a diverse group of clients. Our approach to government relations is an honest, factual representation of our client's interests.
We provide our clients government relations services to the Minnesota Legislature, Executive Branch, various state agencies as well as local units of government. Based in St. Paul, Minnesota, we are on the ground everyday at the State Capitol working hard for our client's interests.
We have long standing relationships with House and Senate members as well as senior legislative staff, state agency personnel and our colleagues in the lobbying community. We provide both year round lobbying as well as crisis management in the event of a last minute problem.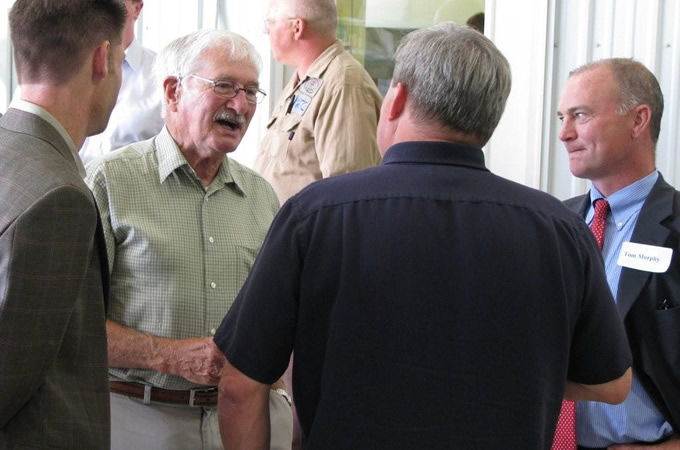 Tom introducing clients to Senator Vickerman